Sage Acupuncture Neutral Bay/Cremorne – Constitutional Medicine
What can Constitutional Medicine treat?
Constitutional Medicine can help with diet and weight issues, skin complaints, allergies, asthma, recurrent inflammation, chronic pain, arthritis, high or low blood pressure, headaches and migraines, infertility, menopause/menstrual problems, emotional imbalance, sleeping issues, and digestive dysfunction.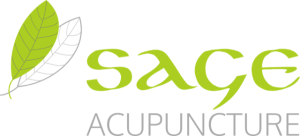 We can help you in our acupuncture clinic, which is conveniently located in Neutral Bay/Cremorne to lead a healthy life in three ways:
Weight Control – Work with your constitution instead of against it
Boost Vitality – Strengthen your immune system and optimise your health
Healthy Skin – Improve your inner health to see the reflection in your skin
How is Constitutional Medicine different?
People are different. We all have different abilities and preferences, and the same applies to your health and constitution. There are 8 constitutions based on the strength of various physiological functions. The Hepatonia constitution has a strong liver function, and Pancreotonia has a strong pancreas.
For example, you may know someone who thrives on a meat diet, but others who eat meat may suffer from allergies and skin problems. A High-Carb diet may work wonders for some, but leaves others feeling tired or gaining weight. Vigorous exercise is good for some, swimming is better for others. So knowing your constitution – what food and fitness activities suit you – is the foundation to leading a healthy life.
Constitutional Medicine acknowledges these differences, and treats each patient accordingly. Using Acupuncture in this way is a new and powerful approach that results in rapid improvement of a patient's complaints.
Learn more about constitutional medicine at www.sageacupuncture.com.au
About Sage Acupuncture
Dr Hyonna Kang is the foremost practitioner in Australia of Constitutional Medicine. She is registered with AHPRA as a qualified practitioner in Acupuncture and Chinese Herbal Medicine.
Dr Kang's passion is to help her patients with restoring harmony based on their constitutional characteristics. Her enduring focus is on prevention, so she provides a personalised Constitutional Regimen to each patient after several treatments. This allows people to take control of their own health and prevent illness over the long term.
Dr Kang is currently undertaking postgraduate research in the field of Constitutional Medicine, for a Masters and PhD program at the University of Technology Sydney (UTS). The aim of the research is to make it easier for practitioners to reliably diagnose a patient's constitution. This research is supported by an Australian Government Research Training Program scholarship.
Getting started
Consultation – You can discover your constitution type through a consultation with a qualified Constitutional Medicine practitioner
Treatment – A short program of acupuncture sessions to confirm your constitution and address the major complaints
Regimen – At the end of this program, you will receive a regimen for your constitution that provides practical advice on diet, exercise, and lifestyle.
FOR ALL APPOINTMENTS, PLEASE CALL OR TEXT 0481 287 346
Fees and rebates
Initial Consultation and Acupuncture (1 hour session) $142
Subsequent visit for Acupuncture (30 minute session) $48
Regimen Package: Initial consultation and 6 acupunctures (6th is free) $334
Herbal medicine prescription and dispensing Varies
Dr Kang is registered with all major health funds. Online claim processing facilities are available, so in most cases you can get any eligible rebate straight away.