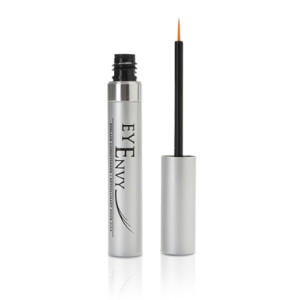 How To Order EyEnvy
As of 24/9/22: Eyenvy has been Discontinued & we are sorry to confirm that we no longer have any in stock. But we do have a wonderful replacement product!! Please click on the link below to find out more about our new Purely Lashes Lash Growth Serum
Click on this link to find out more about Purely Lashes
At Sanctuary Skin Care, we are one of the leading sellers of EyEnvy in Australia. We have been providing EyEnvy to customers Australia-wide for over 7 years and counting. We take pride in being one of the most trusted sellers of EyEnvy in Australia, with many return customers. Orders placed will be dispatched via Australia Post eParcel service every day, Monday to Friday. We do not charge for standard postage, we provide free postage with EyEnvy!

We ARE posting out packages every day Monday-Friday and YES we always have a good inventory of EyEnvy available to dispatch. 
---
EyEnvy Products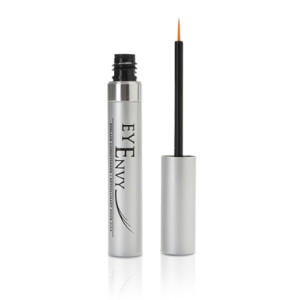 The perfect compliment to the conditioner is EyEnvy Mascara. With the addition of Myristoyl Pentapeptide-17 (a keratin boosting peptide which is also an ingredient in the conditioner), the mascara formula repairs, conditions and promotes lash volume/length.
If you contact us, you can buy Eyenvy from us for the recommended retail price, and we'll post it to you free using the Australia Post eParcel service with tracking (Australia-wide).
EyEnvy – our lash growth serum has always sold hot cakes! Seems word has got around about how effective this cult favourite is to get longer, fuller lashes and thicker brows. The unique formula of EyEnvy will enhance your length size and density by nourishing its roots. You could say we are a little bit obsessed with EyEnvy, just like anyone who tries it and knows how well it works! EyEnvy Conditioner is an excellent alternative to professional eyelash extensions.
We are so confident that your lashes/brows are going to LOVE in this product – most of the team at Sanctuary Skin Care have been using it and ALL have seen amazing results.
Clinical studies has shown that EyEnvy helps improve the length and density of your own natural lashes, and over 96% of users were excited to see an improved appearance of their eyelashes and eyebrows in only 4 weeks.
The combination of vitamins and strengthening peptides creates an impressive cocktail that enhances both your eyelashes and eyebrows. We have certainly seen the results.
How To Use
Simply remove the excess on brush and apply a thin coat to the base of the lashes like a liquid liner. Do not re-dip, a single stroke is enough for top and bottom lashes. Repeat on other side.
Do not apply too close to the edge of the eyelid and avoid getting excess fluid into the eye. If EyEnvy does get into the eye, rinse immediately with sufficient water. Always apply EyEnvy with the
utmost care and as directed. If irritation occurs, stop using EyEnvy.
Steps to apply
• Remove excess of product from brush, wiping in circular motion 3 times on neck of bottle.
• Shake EyEnvy bottle to ensure all ingredients are well mixed in bottle.
• Once daily, in the morning, apply EyEnvy to the base of the upper eyelid, on the skin where the eyelashes grow.
(Applying more will not make the lashes grow faster.)
• Repeat every morning for 3 months.
• Apply in one single stroke from one end to the next.
• Let fluid absorb, avoid rubbing eyes.
• For eyebrows, apply in areas that you would like to see increase in growth.
Tips
• Once lashes have reached the desired appearance (in about 3 months), apply conditioner every other day to maintain the reached appearance.
• It is suggested to apply in the morning as lacrimal glands (the tears tuck glands) are more active, as our eyes are more dry at night.
For contact lenses
• Make sure they are removed prior to application.
• Contact lenses may be re-inserted 15 minutes afterwards.
For sensitive eyes it is recommended
• Avoid the use of harsh cleansers around the eyes.
• Wait 15 minutes after cleansing skin to apply EyEnvyTM.
• Use once every other day for first 2 weeks then proceed with regular guide.
Precautions
• Do not let fluid get in the eye.
• Do not share the conditioner with other individuals.
• Discontinue use if skin irritation or redness occurs and persists.
• Do not use if eyelid is injured, scratched or inflamed.
• Do not use if pregnant or nursing
EyEnvy – Frequently Asked Questions
We recognize that EyEnvy is not for everyone. If you are sensitive or allergic to any of our ingredients, EyEnvy® is probably not for you. We recommend usage every other day for sensitive eyes. Your results may take 2 extra weeks, but you will achieve results.
---
When Will I See Results?
Everyone's results may vary based on factors like age, sex, and application frequency. You may also achieve different results due to genetics, or if you are taking medication that affects your hormonal system. Typically most individuals start seeing results within 4-6 weeks. Full results are achieved within 3 months.
---
How Do I Maintain My Long Lashes?
After daily use of EyEnvy® for 3 months we recommend applying our conditioner every other day. For sensitive eyes apply the conditioner every third day.
---
I Wear Lash Extensions, Can I Use This Product?
Yes. Because the product is applied to the skin and not the lashes it will not interfere with the bond of the glue. Make sure to wait 48 hours after your refill or full-set to allow the glue to adhere well.
---
How Long Does A Tube Of EyEnvy® Last?
A tube of 3.5ml of EyEnvy® will last up to five months. Once opened, the formula will remain active for 9 months. Unopened, a tube of EyEnvy® is good for 18 months.
---
I Wear Contact Lenses. Can I Use EyEnvy®?
Yes. We recommend inserting contact lenses approximately 15 minutes after applying EyEnvy®.
---
My Eyes Are Irritated, Itchy, Or Red From The Product, What Should I Do?
The skin surrounding your eyes is highly sensitive. Certain individuals may be sensitive to one or more of the ingredients in EyEnvy®. Please take special care in following the application procedure. A high percentage of irritation for most clients is due to overuse or over application of our product. If mild or moderate redness or irritation occurs, discontinue use of the product at least temporarily until symptoms resolve.
---
Is EyEnvy®Safe During Pregnancy And/Or Breastfeeding?
EyEnvy® has not been tested in all situations; therefore we do not recommend using EyEnvy® during pregnancy or breastfeeding.
---
Can I Use EyEnvy®On My Eyebrows?
Yes. EyEnvy® can significantly improve the density of your eyebrows. Always keep in mind that if there has been any trauma to the eyebrow area which includes scar tissue, hair will not grow.
---
Why Is It Better To Put On EyEnvy®In The Morning?
The reason why EyEnvy® is best to be used in the morning is because studies have shown that when products near the eyes are applied at night, they have an increased chance of sensitivity to product due to various factors. When used in the morning the eye's lacrimal glands are more active, sensitivity is reduced leading to a healthier experience with any product. Because we are unaware of the sensitivity levels of all clients we have created a general rule for everyone to use the product in the morning.
---
Can I Apply Makeup After Using EyEnvy®?
Yes, you can use all forms of make-up after applying EyEnvy. We suggest that you first apply EyEnvy® to a clean lid and then let it dry for 1-2 minutes. You may then apply make-up as usual.
---
Can I Put On Mascara After Applying EyEnvy®?
Yes. Mascara can be used 1-2 minutes after applying the serum. It is recommended to use the EyEnvy®> mascara as it will also condition the lashes.
---
I Have/Had Cancer/Treatments, Can I Use EyEnvy®?
It is recommended to begin using EyEnvy 6 months after the last chemotherapy treatment. It will not have any interference, but rather because the effects of chemotherapy to kill cells in the body will not allow EyEnvy® to take its full effect. Thus, using EyEnvy® 6 months after treatment will ensure more accurate and stable results. Lastly, due to heightened sensitivity from chemotherapy, you should start use under the instructions for sensitive eyes, which would be to apply the product as instructed every other day.