BYONIK®Laser Facial
It's like LED – on steroids!
BYONIK® Pulse Triggered Laser for a unique approach to skin rejuvenation. The device utlises low-level laser combined with a pulse monitor. The device is able to measure your pulse and infuses hyaluronic acid with antioxidants through the plasma membrane of your cells, in sync with your heart rate, giving volume and deep hydration up to 4-6 weeks.
BYONIK® is the world's only system that repairs skin at a cellular level. It is a non-invasive, rejuvenating treatment that maximises the skin's regenerative capacity and slows down the cellular ageing process. It is a gentle and relaxing treatment and suitable for all skin types.
BYONIK® Laser Facial
Recommended for all skin types, specifically age management, lines, wrinkles, skin laxity. Also suitable for pigmentation disorders including sun-damage, age spots, melasma and post-inflammatory pigmentation/acne blemishes.
The BYONIK® is also amazing before a special occasion.
Skin cells are activated, collagen and elastin production is stimulated and the skin's microcirculation is enhanced.
Byonik Laser Facial – Face
Single Treatment $360 
4 pack: $1300
6 pack: $1920
Byonik Laser Facial – Face + Neck
Single Treatment: $485 
4 pack: $1740
6 pack: $2610
The Carbonik – two of our best treatments in one! Carbon Laser Peel + Byonik Laser Facial 
Single Treatment Face: $490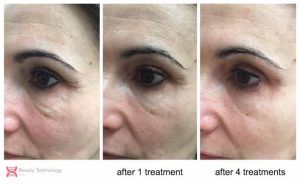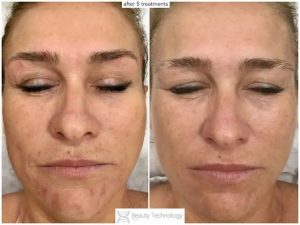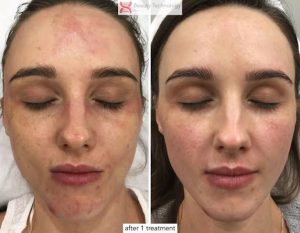 BYONIK® Repair Treatment
A shorter BYONIK® Treatment focusing on reducing inflammation, redness and strengthening skin, the calming BYONIK® Repair Treatment is highly recommended for barrier impaired skin, rosacea, acne, eczema, peri-oral dermatitis, psoriasis and dehydration.
Single Byonik Ecto Repair Treatment: $249
4 pack: $890 (save $106)
6 pack: $1320 (save $174)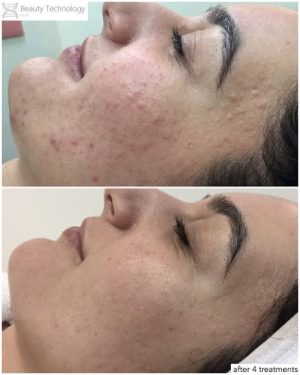 BYONIK® LASER
At the heart of the treatment are the dual wavelength, 658nm red light  and 806nm near infrared light, laser diodes. The 658nm red light stimulates the production of collagen and elastin fibres in the dermis for a "bio-lifting" effect.  Red light also has proven anti-bacterial, anti-inflammatory and wound-healing properties in the field of nanomedicine. The 806nm near infrared light stimulates the microcirculation and therefore the metabolism of the skin, contributing to cellular detoxification. The BYONIK® laser is also used to activate skin cells to become receptive for uptake of the Hyaluronic Acid and Antioxidant Gels for complete skin rejuvenation.
HYALURONIC ACID
The European patented BYONIK® HA Gels enhance the effect of the treatment:
Each of the Hyaluronic Acid molecules is grown to the precise size needed to penetrate through the external skin barrier.  Each molecule is specially coated with Wakame Algae to extend its lifespan from two to four weeks. The active substance Fucan inhibits hyaluronidase, slowing HA breakdown in the skin. Wakame Algae is also rich in Vitamin B1, B2, B3, B6 and B12, iron, sodium and potassium making it a "vitamin cocktail" for the skin. Topic Pure Rock Rose is a powerful anti-oxidant in the BYONIK® hyaluronic acids which further helps to rejuvenate the skin by neutralising free radicals.
PULSE MONITOR
Each person is unique. Each cell differs in absorption behaviour. This behaviour is dependent on the vital frequency which is determined by an individual's heartbeat. During the entire treatment the BYONIK® laser monitors each individuals pulse and oxygen saturation levels with the specially designed Pulse Monitor. The scientifically programmed BYONIK® Laser, triggered by the pulse, determines the precise moment of maximum cell absorption capability to achieve optimal uptake of the HA Gel Antioxidants.  This unique feature allows for true anti-aging at a cellular level.
We strongly encourage you to try this scientifically proven treatment!
For long term visible results, age prevention, and for treating specific skin concerns, (like the before and after photos shown above) we recommend an initial commitment to 4-6 treatments on a weekly or bi-weekly basis – results of the BYONIK treatments are cumulative. After an initial course of treatments, you might choose to go on a maintenance regime, every 4-6 weeks.