At Sanctuary Skin Care in Neutral Bay/Cremorne, Sydney, we have absolute confidence in the products that we use and recommend. We have carefully researched over 30 skin care ranges and have selected what we regard as the 'cream of the crop' – CosMedix, Aspect, Societe, PCA Skin, Dermaquest, JS Health Supplements, EyEnvy and Colorescience for the following reasons:
They are scientifically proven to deliver results – when you start using our products, you'll see REAL changes in your skin
Their skin treatments/peels are technologically advanced and allow us to successfully treat many skin conditions including acne, ageing, pigmentation, rosacea, dehydration, lines and wrinkles
Their formulas are derived from natural and/or organic ingredients and do not contain artificial fragrance.
Our products are at a reasonable price-point, bearing in mind the quality of ingredients/results derived. Due to the potency of their formulations, our products are only available on professional recommendation from qualified skin care specialists.
---
Cosmedix
CosMedix is a dedicated chirally correct range where innovation, beauty and science converge.  CosMedix is dedicated to using the most natural, effective ingredients in the market place today. We do not use preservatives (the active ingredients act as a natural preservative), biological (ingredients associated with animal or animal testing), artificial colours or synthetic fragrances.
Only essential oils or ingredients that test high on the irritancy scales are used. The home maintenance range is suitable for all skin types from oily to the most sensitive. At different stages of our lives our skin undergoes various changes. To keep the skin looking its best CosMedix has a range of peeling agents used only by clinical professionals to enhance and improve the appearance and texture of the skin.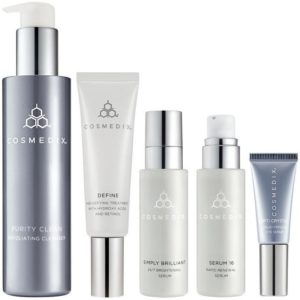 ---
Aspect
A modern and superior skincare range for all ages. Aspect is an Australian made and owned condition specific cosmeceutical range.
Aspect contains chirally corrected active ingredients in the highest concentrations and is sourced from the world's most advanced pharmaceutical and bio-technology companies and uses where possible certified organic ingredients free of pesticides, parabens, perfumes and dyes. In-clinic performance evaluation of each formula has been carried out to ensure efficacy. Aspect contains a complete home care and chemical peel component. The Aspect range has been developed for men and women who want an effective skin care regime.
---
Societe
A Paradigm Shift In Treating Skin. The Societe range contains an extremely effective home care program that is ideal in addressing the appearance of ageing, pigmented, damaged and problem prone skin conditions without creating inflammation or irritation.
Societe Clinical Skin Care exclusive products were created with the professional skin care specialist in mind. For ease in prescribing and at-home use, ingredients are clearly visible on product packaging and identified via a unique Societe classification system. Developed and tested in a clinical setting, these innovative formulations contain high performance, patent-pending ingredients and are paraben free, propylene glycol free and sodium lauryl sulfate free.
---
PCA Skin
Acknowledged in prominent medical textbooks as the originator of advanced blended chemical peel formulations, PCA SKIN remains the trusted industry leader in the development of gentle, yet highly effective professional treatments and daily care products. For nearly two decades PCA SKIN has been partnering with physicians to provide a proven process combining aesthetics and science for healthy, beautiful skin that begins at the cellular level. PCA SKIN raises the bar when it comes to innovative skin care, and with our commitment and passion for excellence PCA SKIN continues to exceed expectations.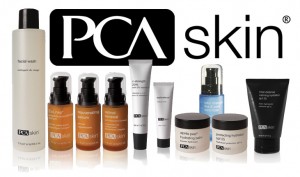 ---
JS Health Supplements
Nourish, maintain and support a healthy body with JSHealth. JSHealth was founded by clinical nutritionist, wellness expert and best-selling health author Jessica Sepel, after years of fad dieting and body image image issues led her to discover her love for nutrition.
JSHealth Vitamins were created to address common health concerns and supplement the body with vitamins and minerals that can be difficult to obtain from diet alone.
---
Dermaquest
Since 1999, DermaQuest have crafted the absolute finest skincare products available for home and professional care and continues to do so as they embrace their role as the leader in plant stem cell technology and as a top international skincare brand.
With innovative products that address every need and desire, advanced delivery systems, and their unique layering technology, this exclusive and unique line takes skincare to the next level of excellence and that is pure skin science.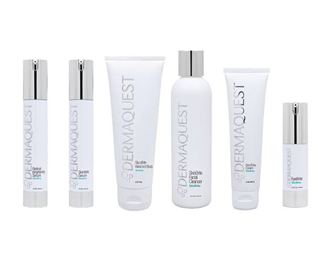 ---
Colorescience
Experience makeup that does more. Colorescience high-performance cosmetics were created to remedy and camouflage specific skin concerns and protect skin from the damaging effects of the sun and environment.
With Colorescience Mineral Makeup, you no longer need to choose between wearing make up or having healthy skin. With natural pigments infused with antioxidants, these products will soothe your skin and give you a smooth healthy glow.

---
EyEnvy
At Sanctuary Skin Care, we are one of the leading sellers of EyEnvy in Australia. Clinical studies has shown that EyEnvy helps improve the length and density of your own natural lashes, and over 96% of users were excited to see an improved appearance of their eyelashes and eyebrows in only 4 weeks. The combination of vitamins and strengthening peptides creates an impressive cocktail that enhances both your eyelashes and eyebrows. We have certainly seen the results.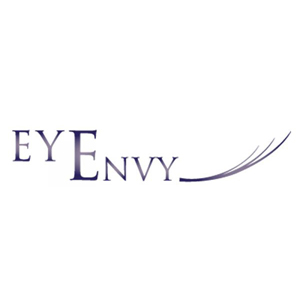 ---
Is your skin's health worth the risk? Beware of diverted products!
What is diversion?
Diverted products come from unauthorised distributors and individuals. Products purchased outside of the professional channel are coming from unknown sources that are not a part of the authorised chain of distribution.
What are the dangers of diversion?
Diverted products may be counterfeit, diluted or old, expired formulas that may cause irritation or even infection. Bottom line: they may not be safe to use and for the sake of saving a few dollars, it is not worth risking your skin with these products. If you have bought your products online, you cannot 100% count on them being the same formulation as the products that we stock in our clinic, even if they look exactly the same.
How can I ensure I'm not purchasing diverted products?
Purchase your products are ONLY sold through authorised professional partners, NEVER via clubs or mass merchants. Our skin care therapists have been specially trained to recommend products and treatments based on your skin's needs.


---
Providing Aspect Skin Care, Cosmedix Skin Care, Priori, Bernard Cassiere Paris products to clients all over the Lower North Shore and Northern Beaches in Sydney, including Neutral Bay, Cremorne, Mosman, Cammeray, North Sydney, Kirribilli, McMahons Point, Northbridge, Wollstonecraft, Waverton, Crows Nest, Naremburn, Artarmon, Chatswood, Willoughby, Greenwich, Longueville, Lane Cove, Seaforth, Clontarf, Balgowlah, Manly.
Book a Treatment or a Complimentary Skin Consultation
Book a treatment or your free skin consultation easily and conveniently online.
Highly recommend this amazing spa. Best facials that have totally helped my skin issues. Thanks Natasha and team for all you do
Very very good. I've tried many places for a deep cleansing facial and here you can get a proper one done. I've dry and sensitive skin, they check your skin thoroughly and use the right products. At many places the therapists think you have no clue about skin care and dont provide as many details as wanted. Here the team is so knowledgeable and professional (Bree is my favourite). I always feel I get what I need and leave very happy and love their recommendations. Will keep coming back.
Beautiful presented salon, staff are educated, knowledgeable and professional, that offer great result driven treatments, wouldn't go anywhere else for my facials and home are products.